The Google Data Centres photographs have now been revealed by Google as it opens its doors and lets users take a look at its vast data centres. Users can peek in all of their 8 Google Data Centres with Street View.
I've always referred to Google as a mighty Goliath in most of my articles. I think Google can be called the Zeus of the internet as its colossal power is palpable to all. Google makes our internet experience better and more fruitful. Google's array of tools is job-specific and efficient. If there is a particular function that you want to do online, most often than not, Google will help you do it.
What is the computing strength of Google? Where does all the data go? Where are the servers located? These questions can be as mystical as the questions of spirituality. So God himself has decided to open the gates to heaven and let the mortals take a look. Google has published rare images of its data centres to the world on a website.
Convoluted network of pipes run the length of the photographs of the Google Data Centres. The Google Data Centres has machinery in the colours of the Google's logo so the Google Data Centres gets a ten out of ten from Brand Managers across the world. The Google Data Centres machinery looks like a complicated physical Google Doodle.
The 8 locations were chosen based on their resources and efficiency to the whole system. With the website, you can also also view all the locations in-depth using Google Street View. The people who man this lighthouse are also revealed. You can learn more about the teams at all the Google Data Centres as the website shares some light on these remarkable individuals.
These photographs have been clicked by Connie Zhou and the project is called Where the Internet Lies. The photos show us the vast world of Google, its ingenuity and reliability of the Google Data Centres.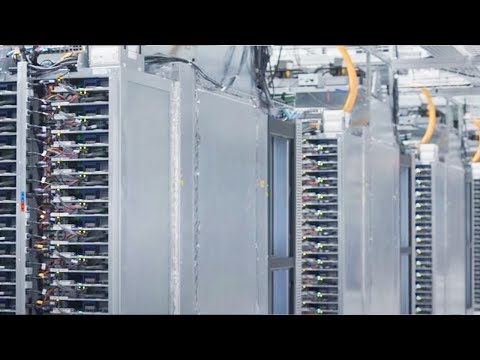 } else {
Related posts: