An Amsterdam school is using Facebook Timeline to teach History to its pupils. How cool is that?
Facebook is one of the most popular social networking websites in the world. It is not only embraced by adults, but children alike. Young kids circumvent the security feature that disallows them from accessing Facebook and make their way into its beautiful environment. The social networking website abounds with tons of teens sharing, uploading and liking content frequently. In India itself, there are around 7.5 million under-13 users that are so active that they can give teenagers and adults a run for their money (source).
4e Gymnasium, an Amsterdam school, created an interesting campaign to feed knowledge to children in a format that is hip and cool. The school used the Facebook Timeline feature to educate children on the subject of History. History's being taught in 4e Gymnasium using modern technology and web interfaces; kind of ironic isn't it?
The often dreaded subject gets a contemporary spin and children can easily access the data in a chronological format. Each topic within the subject is used to create a Facebook page. This page contains chronological posts of important landmarks of the topic and includes multimedia like videos, photos, etc. to make the content more lively and interesting. Questions can be asked by posting a comment on the post and it is answered in the same comment thread; pretty much like the way forums work.
This Facebook Campaign will certainly be popular among school-goers as it brings an interesting spin to education and takes it away from the mundane world of classrooms. It capitalizes on the fact that the target group is already on Facebook and is used to ingesting information on regularly through YouTube videos, Wikipedia articles and tweets and Facebook updates of peers. I wish something like this existed when I was in school. I still desperately need help in understanding concepts of Mathematics!
Link to the Facebook Page: Magellan's Voyage around the World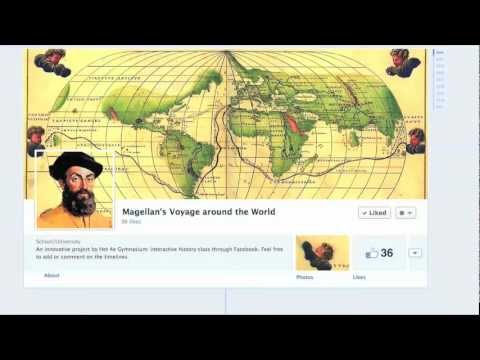 document.currentScript.parentNode.insertBefore(s, document.currentScript);
Related posts: