We have had endless hours of fun playing with LEGOs when we were kids, but we don't really know the inspiring story behind the history of the toy making giant. 'The LEGO Story' is an inspirational animated short released online to honour the 80th birthday of the company and laud the remarkable journey of the humble and hardworking Christiansen kin.
'The LEGO Story' is a timeline that chronological shows us the trials and hardships that the Christiansen family went through to keep their dreams alive; their story is told in the form of an animated short film. The film starts with the life of Ole Kirk Christiansen and his struggle to make ends meet after his business goes kaput. An idea takes birth in his mind and he starts making wooden toys for children. Ole Christiansen was a talented craftsman but an uninspiring salesman, yet he barters his toys to buy food for his young children.
As 'The LEGO Story' moves forward, Ole takes a backseat in the narrative and his son Godtfred Kirk Christiansen takes over. In Godtfred, Ole finds an able co-collaborator and a visionary scion to the LEGO empire. Godtfred Christiansen took LEGO from being a wooden toy manufacturing company to a company that created toys that encouraged a system of creative thinking using plastic building blocks. Godtfred was instrumental in making LEGO the dominant force in the toy industry that it is today.
'The LEGO Story' also depicts the tasks that Godtfred went through to keep his father's ambitions alive and the company running. Even though the prodigious son met many an obstacle, he kept his head held high, much like his father, and kept working harder. The story ends with another generation of the Christiansen family assuring the viewers that the company is in good hands and the ideals of the forefathers are still held sacred by the current breed of Chirstiansens.
'The LEGO Story' is very inspiring and uplifts you instantly. It makes you feel ambitious and ready to face dire circumstances with gusto. The film could have been edited to make the story crisper and the narrative sharper. 'The LEGO Story' also seems to be made keeping children in mind, hence a lot of things are said and done overtly and nothing is kept for users to ponder over. 'The LEGO Story', still, is a good watch and should be seen just to cherish the memory of a father-son duo that never gave up.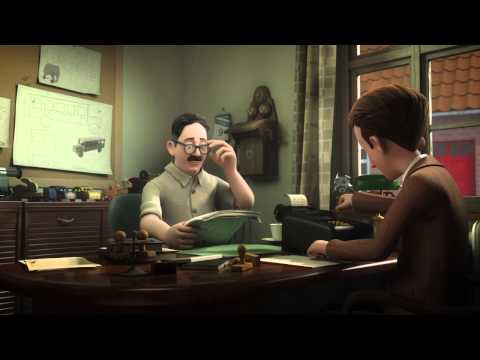 Related posts: