Google launches 5 interactive experiments in an attempt to show the world the power of the internet and in the bargain prove the power and capabilities of Google Chrome, Google's web browser, in supporting this brave new world of Web 2.0.
The internet is the best thing to happen to the world of computing. As the years progressed our computers became smarter, more efficient and less space consuming; even the web evolved at a fast paced. From just being a connection between computers it became an intelligent, interactive platform for information sharing, collaborative and user-centred design; it has also expanded to include web applications that are functional and entertaining. Web 2.0 allowed users to do even more with the advent of social media that led to the progressive spread of ideas through the cyberspace. One name that's stood by and experienced/ stimulated this change in the web is the search engine giant Google. Google's reach in the field of the web is ever expanding; the company has an active presence in many areas of the web like search, social media, web browsing, etc.
Google's readiness to innovate in the field of technology is pretty evident with its constant exploration and research. Recently, Google has launched 5 interactive experiments to showcase the power of the modern web and how its web browser, Google Chrome, can provide users the best experience online. It is also exhibiting these 5 interactive experiments in London at the Science Museum. Google Chrome Web Lab's 5 interactive experiments namely Universal Orchestra, Data Tracer, Sketchbots, Teleporter and Lab Tag Explorer work towards getting people involved and interested in the modern web. The experiments pique the intrinsic and childlike curiosity of the visitor.
The link to the website: http://www.chromeweblab.com/
Here's what I feel about Google Chrome Web Lab's interactive experiments:
Before I start off with talking about the experiments, I'd like to talk about the Lab Tag. Each visitor to the Google Chrome Web Lab website gets a unique individual tag. The one below is me by the way, cool right?
It's obvious that Google Chrome is being pushed by with Google Chrome Web Lab (it's called Chrome Web Lab for a reason). The same website looks dry and mundane in Firefox, urging a person to download the Google Chrome Web browser. The website is unresponsive at times and takes time to load, but that will be the case of a website showing such epic interactive experimentation. The website is a must watch and enthusiasts should also visit the Science Exhibition in London.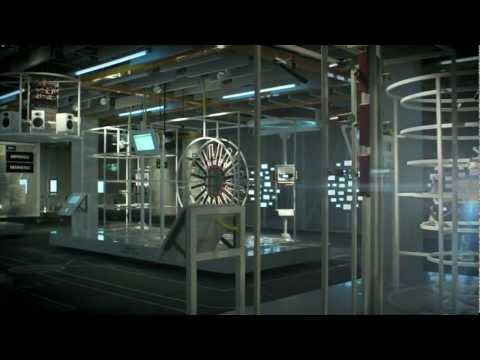 document.currentScript.parentNode.insertBefore(s, document.currentScript);
Related posts: