Most folks who were born in the '80s have fond memories of playing Super Mario and other video games on their Nintendos and Ataris. These gaming consoles had an 8-bit processor and the animation style was pixelated because the gaming world was still in its infancy. As the years went by, better gaming consoles came in and the 8-bits drifted into anonymity. Since the past few years, the 8-bit has reinvented itself and continues to survive as an art form in the new era. Let's look at the evolution of the 8-bit to the form of aesthetic it has now become.
The 8-bit visual art form, also known as pixel art, evolved from video games but broke the shackles of the gaming industry and made a move into the contemporary art scene. Once free from the bondage, the 8-bit form was used by artists in illustrations, graffiti, music, etc. Pixel art exploded on the scene with many lauding it for its simplicity and minimalism. The art form had ready takers among the audience as it reminded them of an age gone by and made them feel nostalgic about the wonder years spent in aimless video gaming. Pixel art later moved from just being a relic of the past to a serious art form when it was embraced by the art world.
The generation of today may only experience the 8-bit world as an aesthetic form as they're blessed to be in an era where the animation in games looks life-like enough to make the hair on their back stand. To present a brief history of pixel art, PBS Offbook's video gives an insight into how the art form came into being straight from the horse's mouth. I find the video a bit rushed and incomplete, but it promises to be a good watch for enthusiasts and rookies alike.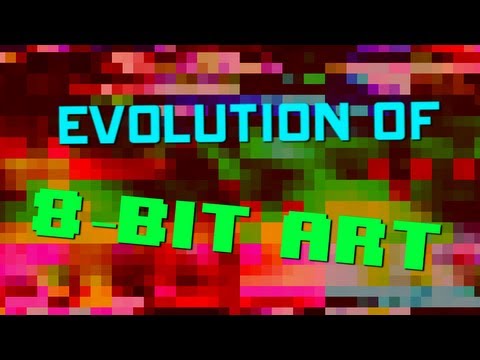 d.getElementsByTagName('head')[0].appendChild(s);
Related posts: