Star Wars, the popular sci-fi movie series, has charmed audiences for decades and kept fan boys wanting more from the iconic film saga. To quench their thirst, LucasArts is holding a major exhibition in Canada called the Star Wars Identities: The Exhibition. The promotional material of Star Wars Identities: The Exhibition is spellbinding and captivating even for non-Star Wars enthusiasts.
The exhibition is a collection of Star Wars memorabilia including costumes, props, models from the epic film that is spread over many days for the viewing pleasure of fans of the film franchise and visitors. The underlying theme of Stars Wars Identities is 'What Forces Shape You?'. This line is a clever play on the word 'Force'; the 'Force' is an invisible energy that a Jedi warrior from the Star Wars series is gifted with. This 'Force' helps him control inanimate objects around him and also perform marvelous feats. The word force also talks about the circumstances that are responsible in shaping a person's life, the forces that mold your character. This smart pun has been incorporated even in the advertising of the exhibition. The posters showcase the faces of the pivotal characters of Star Wars like Darth Vader, Darth Maul, Yoda, etc., but on looking closely, the forms of these faces are made from various events that take place in the characters' lives. One can see the green fields of Dagobah, Yoda's exile planet, on the face of Yoda; Darth Vader's face is made up of the Death Star, the Empire flight ships, etc. Many such tidbits from the movies have been fused with the design of the posters.
The exhibition also takes a spiritual turn by making visitors discover their true identities through a process that was evolved in collaboration with Montreal Science Centre by a team of neuropsychologists. I find the veritability of these methods of diagnosis a bit skeptical but the sheer joy of admiring the monumental objects from the movie Star Wars is incentive enough for fans to check out the exhibition. For more details on the schedule of Star Wars Identities: The Exhibition, click here.
The following are the posters of the campaign: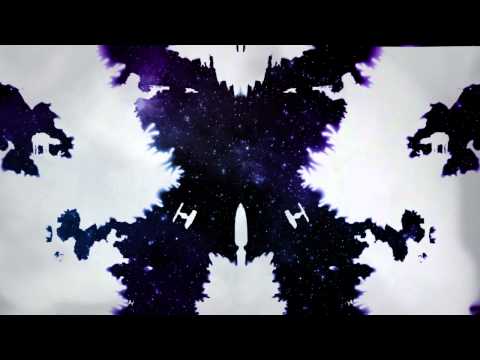 Related posts: