Scott Sona Snibbe, an interactive artist created a long video which spammed across 29 HD monitors. The video was all about of the experiences of people in LAX airport. This installation was done at the Tom Bradley International Terminal at the LAX airport in 2010.
Francesca Penzani was the choreographer for this project. Noah Cunningham was responsible for the cinematography, editing, and post-production. The story portrays diverse culture existing in LA using different dance styles.
The installation really stands out because of the use of 29 HD monitors which are playing a single video spanned across multiple screens.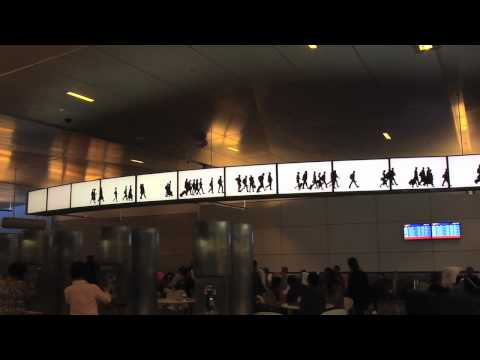 Related posts: