Pranav Mistry, the genius who invented the "Sixth Sense", is out with another revolutionary concept. His latest idea is "Mouseless" – an invisible mouse that costs only $20 to make.
Mouseless is an invisible computer mouse project undertaken by MIT's "Fluid Interfaces Group", headed by Pranav Mistry.
It consists of (1) An infrared laser beam and (2) An infrared camera. Both the devices are embedded into a computer. It uses both devices to track the movements of the palm and fingers and translate them into computer commands.
The best part of this new concept is that it still provides the same intuitive interaction with a physical mouse, something everyone is familiar with.
However, although this is a great idea, the one negative is that the user is restricted to using the mouse in the IR laser's plane of sight.
Site: Pranav Mistry | MIT Fluid Interfaces Group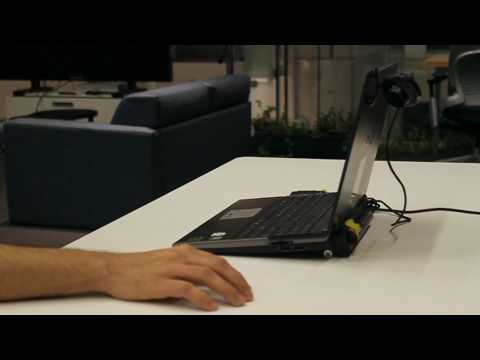 Related posts: